We are thrilled to announce the  Geo Photo Contest, a unique opportunity for geology students and professionals to showcase their passion for rocks, geological structures, and share their knowledge with the world.

Geo-Photo Contest :Celebrating the Wonders of Geology! 🌍📸
Dear Geology Students and Enthusiasts,
We are delighted to announce the launch of our first-ever Geo Photo Contest – an exciting opportunity for geology students to showcase their passion for geology through captivating photographs and insightful descriptions. Our main aim is to foster a sense of community and knowledge-sharing among geology enthusiasts, and we invite all geology students to participate in this enriching experience.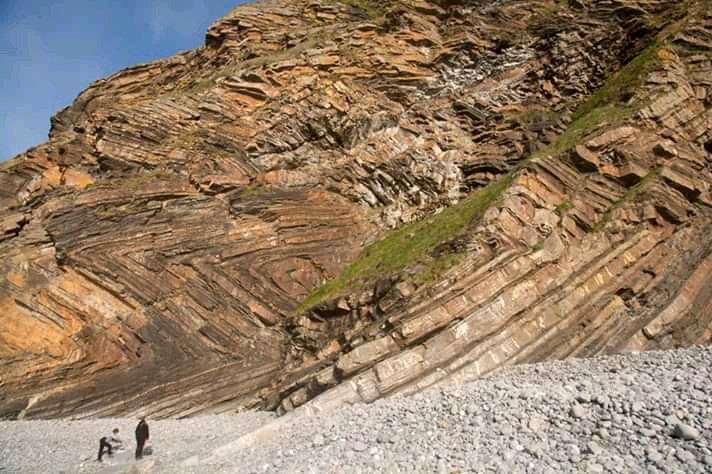 Contest Details and Rules:
Eligibility: The contest is open to all Indian students currently pursuing a course in Geology (B.Sc, M.Sc, M.Tech). Although professional geologists and passed-out students are welcome to participate, their entries will be considered as contributions to share knowledge and will not be eligible for the contest.

Participation Fee: There is NO participation fee. We want to encourage maximum participation and make this contest accessible to all geology students.

Submission Process: To participate, submit your photos through the Google Form provided on our website, www.geoshare.in. You can also email them to us at admin@geoshare.in or share them on our official Facebook page, www.facebook.com/geoshare.in.

Submission Deadline: The last date to submit your entries is 20th August 2023. Please ensure you submit your photos and descriptions before the deadline to be considered.

Photograph Limit: Each participant can submit a maximum of three photos. Along with each photo, write a geological description in 300 words, highlighting the features and location of the photograph.

Bonus Field Report or Presentation: If you have prepared a field report or project work related to the location of your photo, feel free to attach it in PDF, DOC, or PPT format. This will add value to your submission.

Publication and Social Media: We will publish your entries on our website and Facebook page to share your work with our community. The number of likes and comments on your post will be taken into account when selecting the winners. Don't forget to mention your Facebook and Instagram usernames to tag you when we share your content.

Awards: The top three winners will be rewarded as follows:

1st Position: ₹1000
2nd Position: ₹300
3rd Position: ₹200

Future Awards: As we continue to grow and expand, the award amounts will increase in future contests.

Payment Method: Award money will be sent directly to the winners' bank accounts or UPI IDs. The winners will be contacted via email to provide their banking details if they win.
Remember to write your descriptions and entries in English to ensure clear communication and understanding.
We look forward to your enthusiastic participation and seeing the mesmerizing world of geology through your lenses! Let's celebrate the wonders of geology together.
Most frequent questions and answers