RUTLEY'S ELEMENTS OF MINERALOGY 27th Edition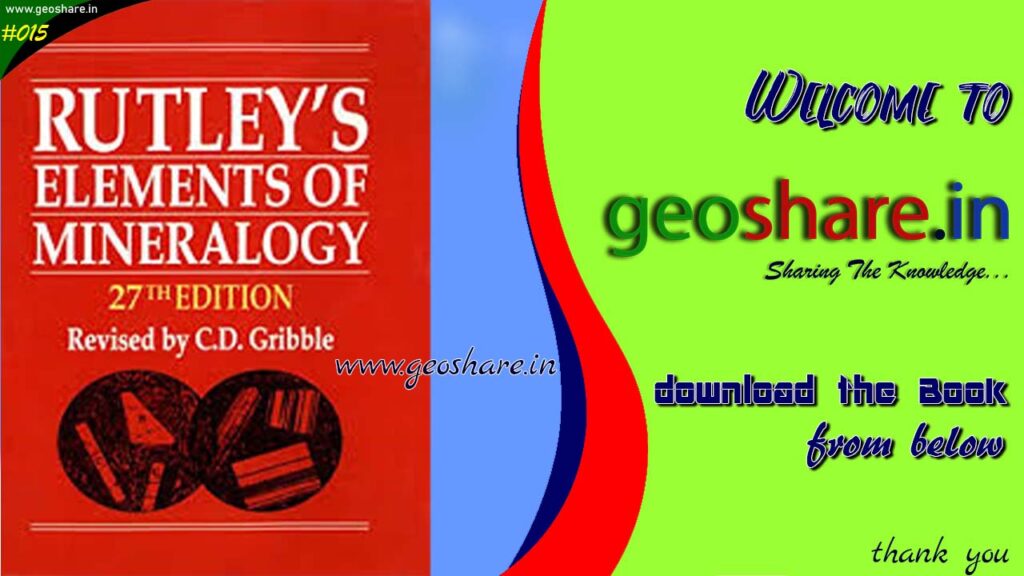 Download Rutley's Elements of Mineralogy in PDF from our web site geoshare.
Read it and clear your basic concepts of Mineralogy.
download it by click the download button. if you have any problem in downloading please contact us.
The chemistry of minerals
Physical properties of minerals
The elements of crystallography
The optical properties of minerals
The occurrence of minerals
The classification of minerals
Economic grouping of minerals according to elements
The non-silicate minerals
The silicate minerals
This is a DISCLAIMER
WE ARE NOT SELLING BOOKS. WE ARE SHARING ONLY FOR EDUCATIONAL PURPOSE. FULL CREDIT OF THIS BOOK GOING TO THE ORIGINAL AUTHOR/ PUBLISHER OF THIS BOOK. IF YOU HAVE ANY PROBLEM WITH THIS BOOK PLEASE WRITE TO US, WE WILL REMOVE IT IMMEDIATELY.
for more books visit www.geoshare.in - comment below or write us through fb/insta/mail if you have any suggestion.
If you have problem in downloading, follow the below