Earth Structure by VAN DER PLUIJM & MARSHAK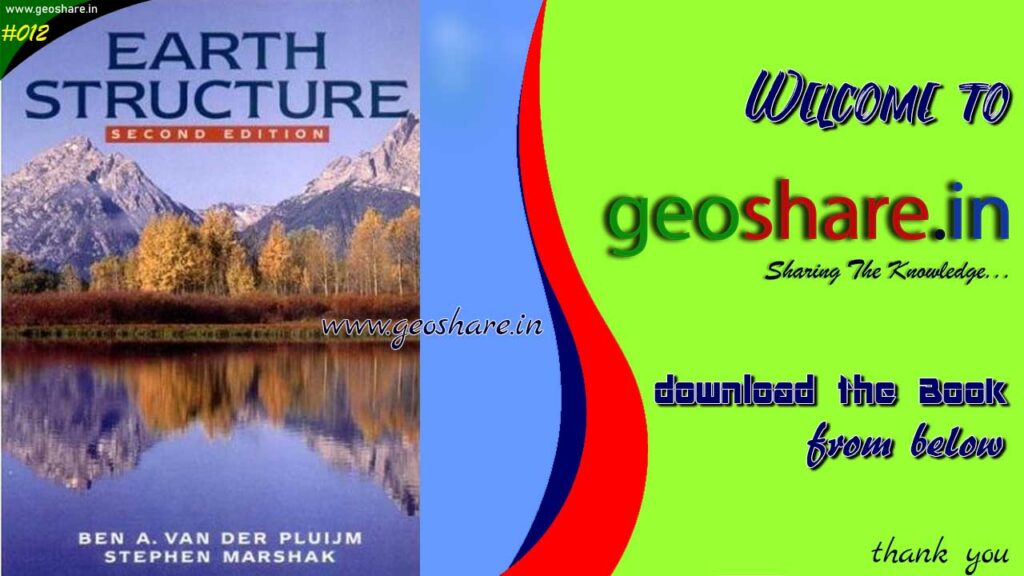 Download Earth Structure An Introduction Structural Geology Tectonics by VAN DER PLUIJM & MARSHAK in PDF from our web site geoshare.
download it by click the download button. if you have any problem in downloading please contact us.
This is a DISCLAIMER
WE ARE NOT SELLING BOOKS. WE ARE SHARING ONLY FOR EDUCATIONAL PURPOSE. FULL CREDIT OF THIS BOOK GOING TO THE ORIGINAL AUTHOR/ PUBLISHER OF THIS BOOK. IF YOU HAVE ANY PROBLEM WITH THIS BOOK PLEASE WRITE TO US, WE WILL REMOVE IT IMMEDIATELY.
for more books visit www.geoshare.in - comment below or write us through fb/insta/mail if you have any suggestion.
If you have problem in downloading, follow the below